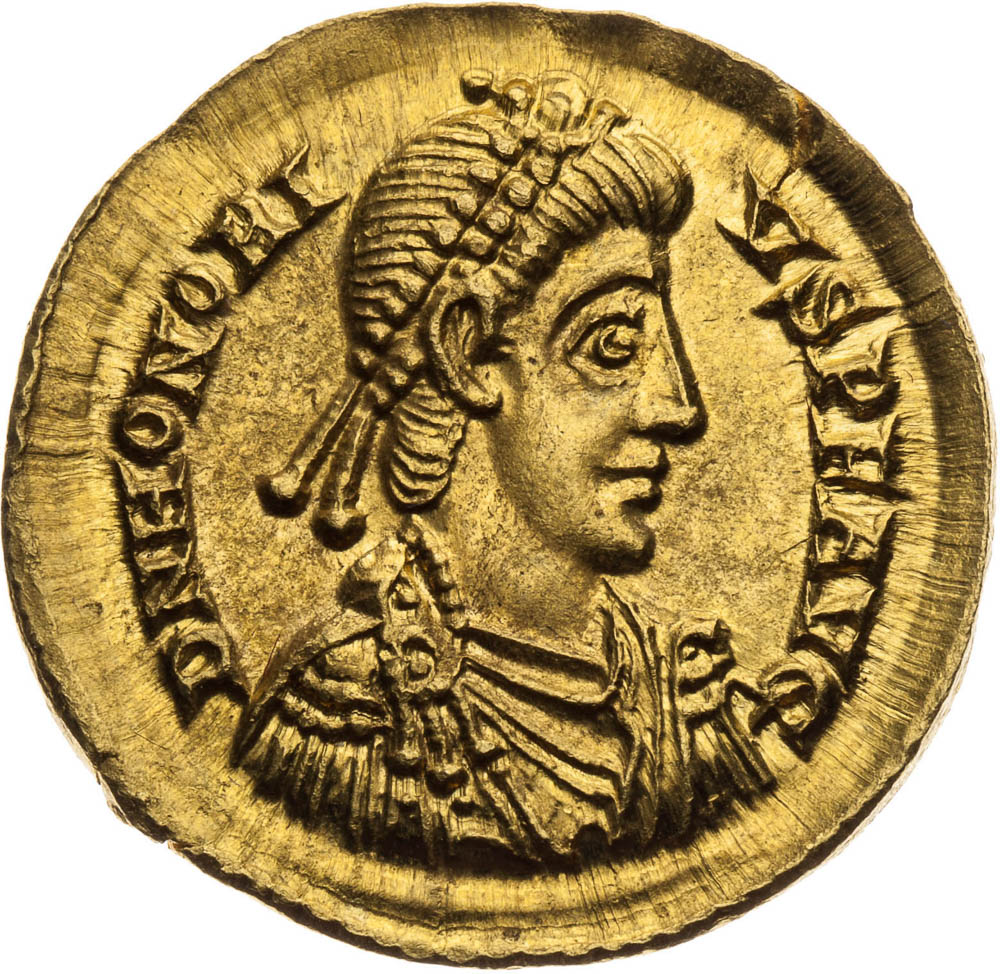 Back to auction
Honorius
Solidus 395 - 402 A.D. Honorius (Flavius Honorius) - Western Roman Emperor between 393 - 423 A.D.
The final price incl. the buyer's premium
Honorius was the younger son of Theodosius I, and one of the weakest emperors. When he was ten, he took the control of weak and slowly breaking western part of the Roman Empire. The western part of Roman Empire was constantly under pressure from Visigoths, Vandals and other Barbarian tribes.
Other auction items