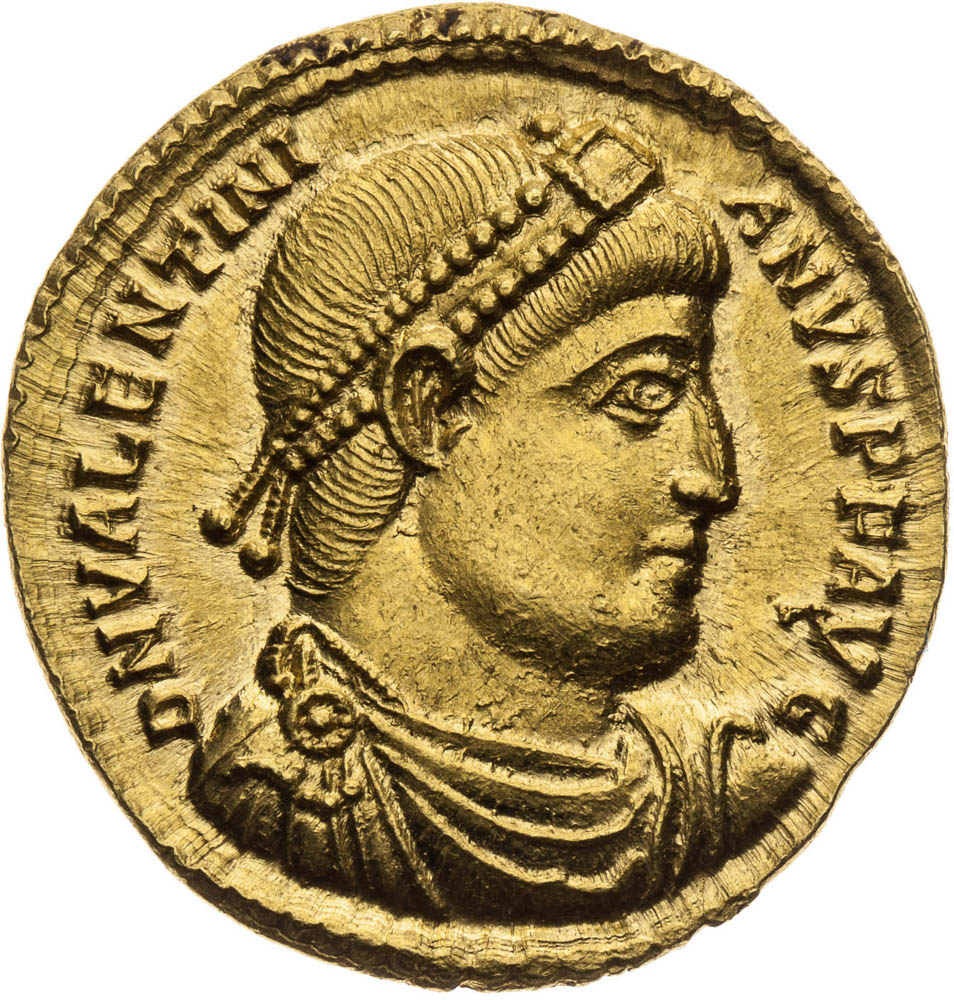 Back to auction
Valentinianus
Solidus 364 A.D. Valentinianus I (Flavius Valentinianus) - Roman Emperor between 364 - 375 A.D.
The final price incl. the buyer's premium
Ex GM 122 (2003) 2291, RIC 1a (R3), Depeyrot 27/1
Valentinianus I was the son of Gratin, came from southern Pannonia and was a founder of Valentianus dynasty. As a young man he served in the military in Danube and Rhine territory. Shortly after he accessed on the throne, he named his brother Valens to Co-Emperor for East part of Roman Empire and informally split the sphere of influence. Extremely rare!
Other auction items